My topic is about Peter behrens and the corporate type design, i will try to show how meaning is created through the artworks of Peter Behrens. How his artworks can affect the viewers perspective and change peoples' lives. What road did Peter go into in order for his message to reach every viewer equally and how Art can be for everyone.
Peter Behrens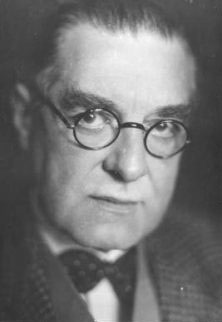 Is one of the best artists of his day. He is best known as an architect from the beginning of
Modernism
. Architecture was certainly Behrens's main focus, and after the first world war, he concentrated almost exclusively on buildings (Becker, 1997, 273). In 1897 he was more into
applied Arts
, therefore he was one of the founders of the
Associated workshops for Art and Handicraft
group in Germany (Eskilson, 2007, 101). Behrens loved painting (industrial design, 2010). but as he was more interested in Graphic design, he stopped painting (Eskilson, 2007, 101).
This work is known as
The kiss,
done in 1900 this
woodblock
print shows exactly what Peter Behrens's style is about, stylized hair , flowing design, curvilinear lines shows that this is
Art Nouveau
.
Behrens and the AEG
In 1903, Behrens gave up the
organic
abstract
style in favor of simplicity and geometric forms (Becker, 1997, 270). 3 years later he was hired by the founder of
AEG
, a General Electricity Company. Peter's job was to design everything, such as lettering, adverts, brochures, appliances, electric kettles, lamps, all the way to the company's building ( Becker, 1997, 273). all these products has to show that the company is following one style ( Eskilson, 2007, 102).
This is the AEG Turbine Factory, designed by Behrens in 1908. the shape of the building is reduced to geometric shapes and the absence of the ornamental design makes it less of a decorative building and more of a functional design, as the beauty comes from the form and not additional decorative elements ( Eskilson, 2007, 102).
This is the corporate logo that Behrens designed for AEG. It is placed on the facade of the turbine building. It looks like a honeycomb because it is made of 3 hexagons that contains the company's initials. All contained in a larger hexagon.This repetition is taken directly from
Japonisme
, but Behrens got rid of any ornament that would make this shape any complex. We can conclude from this design, the use of geometric shapes, simplicity of shape and repetition that the company's goal is to unify everything they make ( Eskilson, 2007, 102).